We would like to invite you to contribute to and participate in ICSGSC 2022, which will be held in Chengdu, China during October 22nd-24th, 2022. ICSGSC is an annual conference series since 2017. 2022 the 6th International Conference on Smart Grid and Smart Cities (ICSGSC) is a forum for presenting excellent results and new challenges facing the field of Smart Grid and Smart Cities. It brings together experts from industry, governments and academia, experienced in engineering, design and research.
The ICSGSC 2022 is co-sponsored by Sichuan University, China; IEEE and South Asia Institute of Science and Engineering (SAISE); hosted by Sichuan University, China; supported by Sichuan Society for Electrical Engineering and Sichuan Electric Power Technology.
ICSGSC 2022 offers a rich program, including keynote talks, invited talks, panel discussion and regular papers. We need your contribution and participation to make it a successful event. You can be encouraged by the fact that the excellent presentation and best paper award will be granted. The conference proceedings will be indexed by Ei Compendex and Scopus. We hope that you will join us at ICSGSC 2022. 
第六届智能电网和智慧城市国际会议将于2022年10月22日至24日在中国成都召开,欢迎参加!该系列会议始创于2017。 本届会议关注智能电网和智慧城市的新理论及其应用,为相关领域的技术及相关研究领域的专家、学者交流最新研究成果、探讨学术发展方向提供一个广泛的交流平台。
本届会议由四川大学,IEEE和南亚科学与工程协会主办,四川省电机工程学会和《四川电力技术》杂志联合协办。
大会除了提供丰富的活动安排(专家报告,特邀报告,小组讨论,分会报告等),会议同时还设置了优秀青年学者、最佳论文、最佳学生论文、最佳行业论文等奖项(查看详情)。除此之外,投稿论文通过审稿录用,完成注册及报告后都将被IEEE出版,论文集将被Ei-Compendex和Scopus检索。
Co-sponsored by | 联合主办单位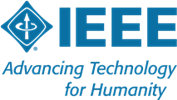 Patrons | 协办单位


Conference Proceedings/论文集
After a careful reviewing process, all accepted papers after proper registration and presentation, will be published in the ICSGSC2022 conference Proceedings, and reviewed by the IEEE Conference Publication Program for IEEE Xplore, Ei Compendex and Scopus.
ICSGSC会议论文集将由IEEE出版和Ei核心、Scopus检索。 文章作者将被邀请参会做口头报告。
!! ICSGSC 2022 has been listed on the IEEE conference list! | 会议进入IEEE官方会议列表 !
(https://conferences.ieee.org/conferences_events/conferences/conferencedetails/56353)
How to Submit/投稿方式
Submissions should be original, previously unpublished work not currently under review by other publications. All submissions must be done electronically through the Electronic Submission System before August 30th, 2022.
For any inquiry about the conference, please feel free to contact us at: icsgsc_contact@yeah.net.
欢迎点击投稿链接进行系统投稿(全文或者摘要),只有全文投稿才有出版资格。
Note:a. Your submission will be reviewed by the conference scientific committee. b. Only Full paper submission will be published in conference proceedings if accepted.
Critical Dates/重要日期
Please Check the ICSGSC Calendar for Important Dates。
请关注会议的重点日期,合理安排投稿时间,有任何疑问欢迎联系会务组。
| | |
| --- | --- |
| Submission of Full Paper: | August 30th, 2022 |
| 投稿截止日: | 2022年8月30日 |
| Notification Deadline | September 15th, 2022 |
| 通知书发送: | 2022年9月15日 |
| Registration Deadline: | September 30th, 2022 |
| 注册截止日: | 2022年9月30日 |
| Conference Dates: | October 22-24, 2022 |
| 会议日期: | 2022年10月22-24日 |
Contact Us/联系我们
For enquiries regarding the Submission System, Format Template, Submission, Review, Acceptance, Manuscript Submission, Copyright Transfer Form, please contact:
Ms. Saya Y. Shen (沈女士)
E-mail: icsgsc_contact@yeah.net | Tel.: +86-15928616367
对于会议有任何疑问,欢迎联系会议秘书。
工作时间:周一~周五,09:30-18:00
© 2017-2022 ICSGSC | All rights reserved.
The 6th. International Conference on Smart Grid and Smart Cities (ICSGSC 2022)